Open a franchise
Become an affiliate
To see the town and cities where Sergent Major is looking for locations, see here
Once upon a time Sergent Major...
Being a child is about having dreams. Being an adult is about realising them.
This could easily be the motto of Paul Zemmour, who at a very young age embarked on a career designing and marketing clothes. After starting out with the successful opening of a jeans store, he decided to open a children's fashion boutique, aware of the promising future of the mid-range childrenswear niche.
The company quickly began to achieve success and in 1987 Paul Zemmour founded Sergent Major, a nod to the classic fountain pen of the same name, used by generations of French schoolchildren.
The brand, which would come to encompass all of his designs, became a reflection of the values he believed in: respect for the world of childhood, value for money, and affordable elegance.
The success story continues to this day: Sergent Major has not only become a major player in France, but also internationally, through a vast network of branches and partnerships.
From a dream came a story. From this story many others will be born. Now it's time for you to write yours...
Development and consolidation of an international group
A brand in continuous development: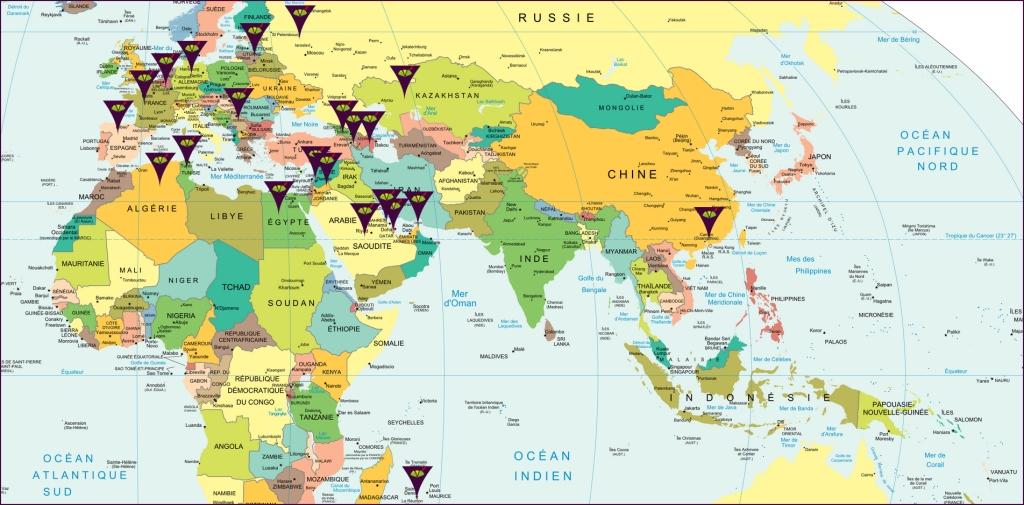 Geographic expansion:
1987-2000: 168 stores in France
2001-2006: Openings in France, Belgium, Spain, Italy, Qatar, Saudi Arabia
2006: Acquisition of Natalys
2007-2012: Continued expansion in Europe and the Middle East, United Arab Emirates, Azerbaijan, Kazakhstan, Georgia, Armenia, and China.
Since 2013: Launch of sergent-major.com
Opening of new regions: Serbia, Azerbaijan, Kazakhstan, Georgia, Armenia, China, Romania, Portugal, Guatemala, Colombia and Slovakia.
A human adventure:
Sergent Major is made up of committed and dynamic teams, scattered across the world. The head office in Paris manages global operations, while the logistics platforms in St Vulbas and Dubai reinforce this system, not to mention our Chinese and Indian purchasing offices.
Sergent Major in figures:
- Total sales outlets worldwide: 584
- Branches: 62%
- Partnerships: 38%

In just over 20 years, Sergent Major has become a leading player in the world of children's fashion.
Now more than ever, Sergent Major, supported by the Edmond de Rothschild group, which has joined the Siparex fund, is pursuing its commitment to growth and development by conquering new horizons, while continuing to cultivate its longstanding and fundamental values.
Sergent Major: timeless values
The Major philosophy revolves around two fundamental principles:
- A product that is constantly adapted to the needs of mothers and their children
- An optimal price/quality ratio
Sergent Major has always been committed to mothers' peace of mind and the comfort of their children. This respect is reflected in a range of clothing of irreproachable quality, but whose functional and practical side is never overlooked. By adapting to the specificities of each age group, Sergent Major clothing is designed to help children grow in an age-appropriate way, offering up-to-date style without succumbing to the passing whims of fashion. This fun and clever clothing establishes a relationship of complicity and affection with children, thanks to a playful creativity that appeals to their imagination.
The Sergent Major product: exclusive designs
In order to adapt to the needs and desires of each child, our style teams offer two exclusive collections, Winter/Summer, divided into four age groups:
- 0/6 months: newborn
- 3/24 months: baby
- 2-11 years old: children
These collections come in various themes that express our creative side, by telling stories related to the world of childhood. These stories, in line with children's interests and ideas, also follow the main events in their calendar year: back to school, Christmas, Easter, summer holidays, etc.
Promotion: the store concept
Sergent Major stores are designed to showcase our collections and make clothing accessible to all. Spacious, warm and bright, with enviable modular furniture, they provide various possibilities for presenting the clothing according to theme, age group and period of the season. The same concept is used for all Sergent Major stores around the world, thereby ensuring a consistency in the brand's approach.
The Sergent Major partnership: support whenever you need it
Sergent Major is by your side from the moment you get in touch, to support and assist you at every step prior to the opening of your store:
- Looking for premises
- Creating the floor plans for the sales outlet
- Advice during the works/construction phase
- Management of the stock of goods and logistics
- Implementation of IT and telecomms
- Training of sales teams in all aspects of the concept in a pilot store
- Help with setup: communication kit for the opening, presence of a visual merchandiser and a regional manager.

Fancy joining us?
Become a Partner
• International, please contact: Clémence Aubourg – Head of International Development – caubourg@groupe-gpe.com
• Europe, please contact: Jean François Rocher - Head of France/Europe Development – jfrocher@groupe-gpe.com